2019
Universal Robot UR10 Cobot

2 Units In Stock – TESTED

Demo Unit
One of the best material handling robot in its category.

Unit Includes
Universal Robot UR-10/CB3


CB3 Control

Power cables

Touch screen tablet/ Teach Pendant
Overview
Universal Robot UR10 is a largest collaborative robot by Universal Robots capable of handling up to 10 kg. This super precise robot is perfect for packaging, palletizing, assembly, and pick and place. Two units in Stock.  
This accurate and cost-effective user friendly model is the perfect choice for practically any business, with a handling capacity of 10 kg and an extended reach of up to 1,300 mm.
universal robot ur10
universal robot ur10
universal robot ur10
universal robot ur10
universal robot ur10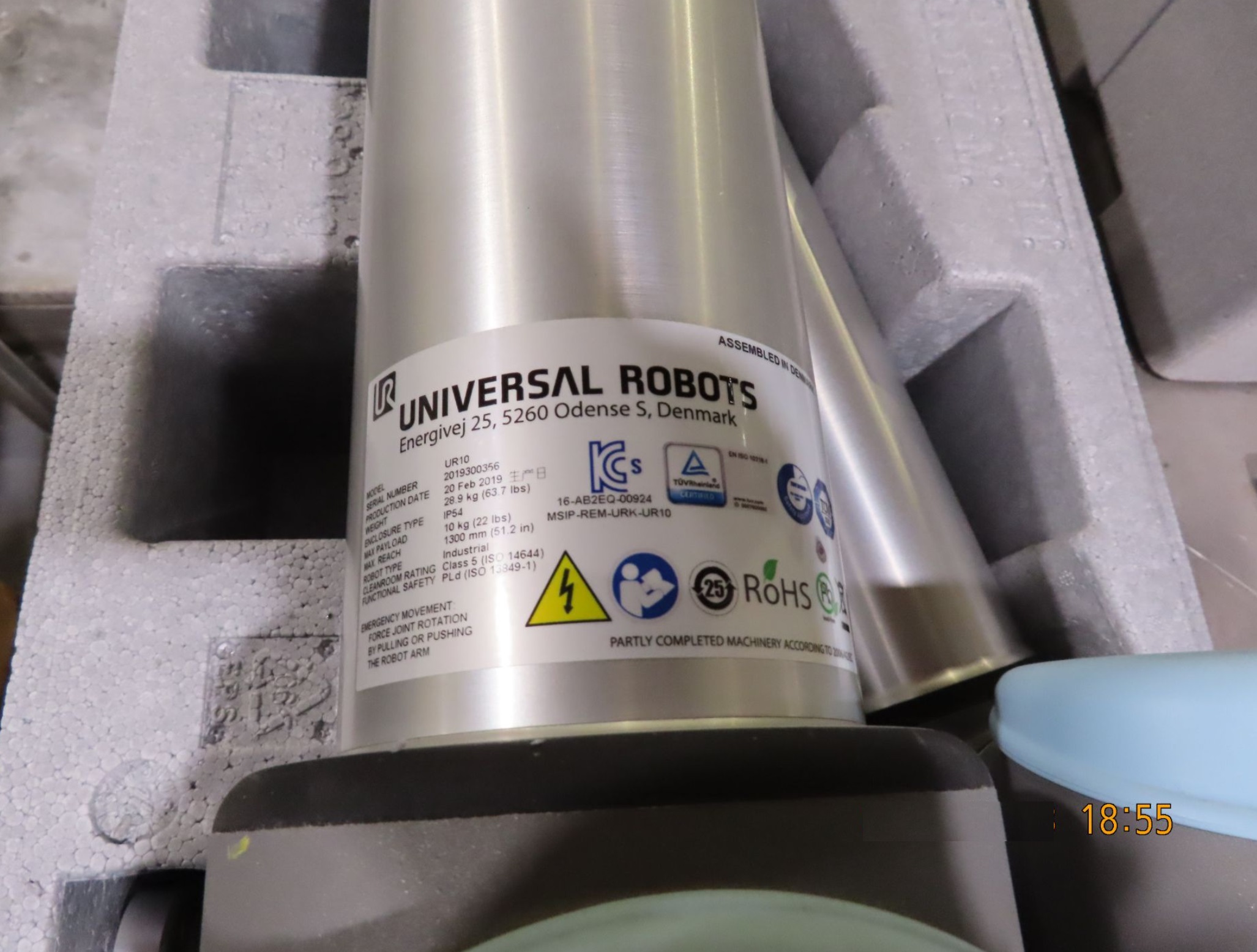 universal robot ur10
universal robot ur10
universal robot ur10
Robot Specifications
| | |
| --- | --- |
| Joint: | 6 |
| Payload: | 10 kg |
| Radius: | 1300.00mm |
| Repeatability: | ±0.01 mm |
| Robot Mass: | 29 kg |
| Structure: | Articulated |
| Uses: | Assembly, Palletizing, Packing,Testing, Pick and Place |