Manufacturing in various industries has been automated by industrial robots for decades. While the articulated robot is the most used and likely better-recognized type, there is another type of robot, known as the gantry robot. This robot is making a name for itself in the robot industry. However, in this post, we are going to be talking about Top Loader gantry robots. Specifically, models from FANUC. These ones are quite different from your usual run of the mill standard gantry robots. And here is why:
FANUC Top Loader Series Robots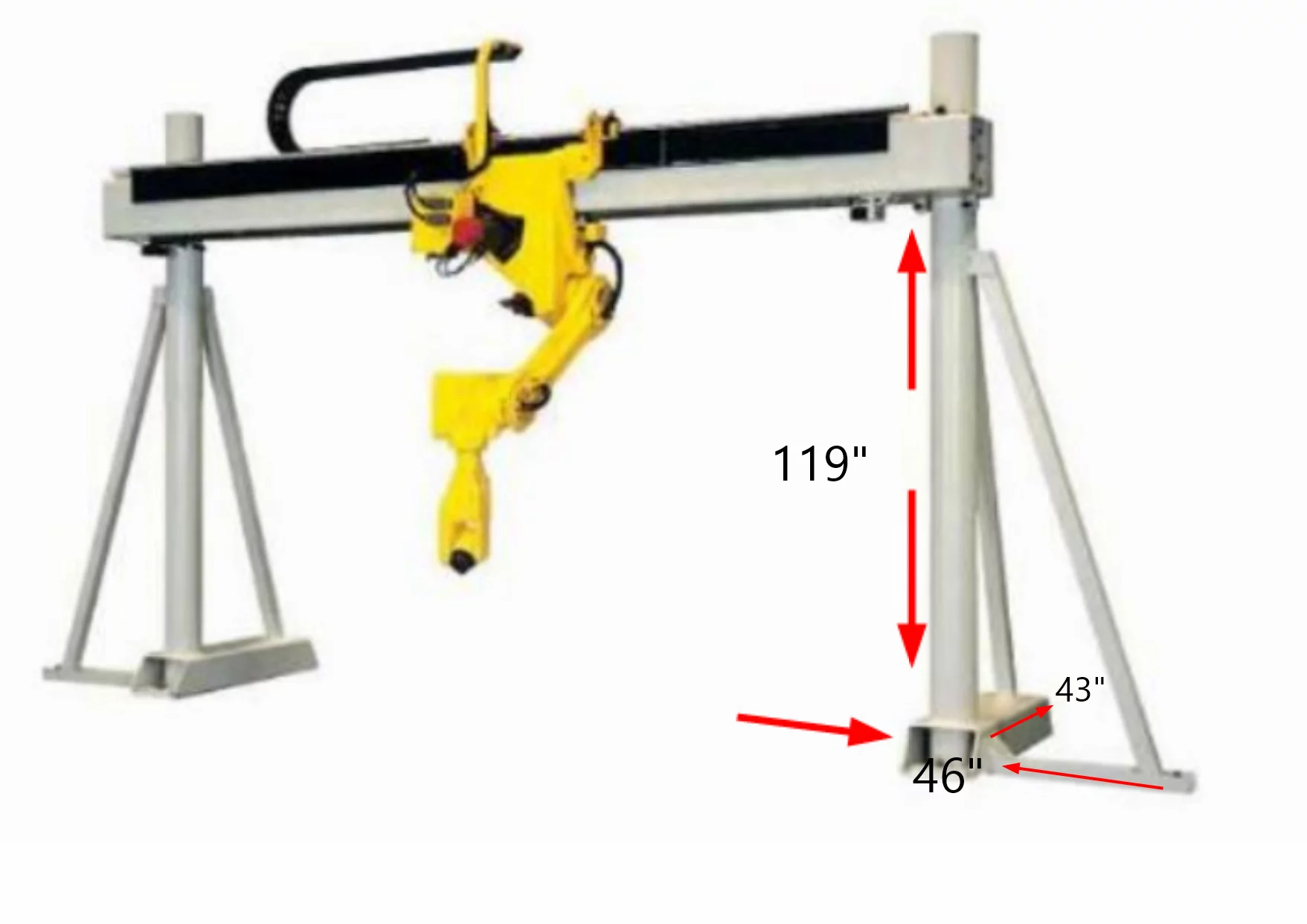 In Top loaders gantry robots, overhead, rail-mounted robots with six axes of joint and modular nature provide the highest range to FANUC loaders and are electrically operated by the servo. The Top loader series is suitable for a variety of industries and applications with a wide choice of rail lengths, a payload variety of 20 to 200 kg, and a scope of 1.6 to 2.2 meters. The most powerful line of Top loader robots for this class is offered by Universal Robotic INC.
Combining many advantages, the Top loader Series is the ideal solution for loading/unloading of machine tools and the extraction and unloading of the molding machine. FANUC top loaders minimize the floor space and height requirements in comparison with conventional linear portal robots. Their versatility and ability enable post-processing operations with value-added including demolishing, deflation, marking, quality assurance, packaging, and palletizing.
Upon installing your FANUC gantry robots, space can be saved and accessible to the machines and mounting options can be maximized. The mounting of FANUC Top loader robots on a rail allows several vertical and horizontal machines to be provided with different mounting options.
Here are key advantages of having a Top loader Gantry Robots
 1. Flexible cell design
For greater versatility in cell design, two Top loader robots can be mounted. Even post-processing tasks are performed by our Top loader robots.
 2. Top speed & motion performance
FANUC Top loader robots deliver outstanding performance with unprecedented reliability and repeatability by high-speed axes, precise and robust patented reducers, and motors.
 3. Service multiple machines
The installation on a rail of a FANUC Top loader robot gives the robot the ability to operate several vertical and/or horizontal machines to minimize investment costs.
Top loader Gantry Robots Models Available at Universal Robotic INC